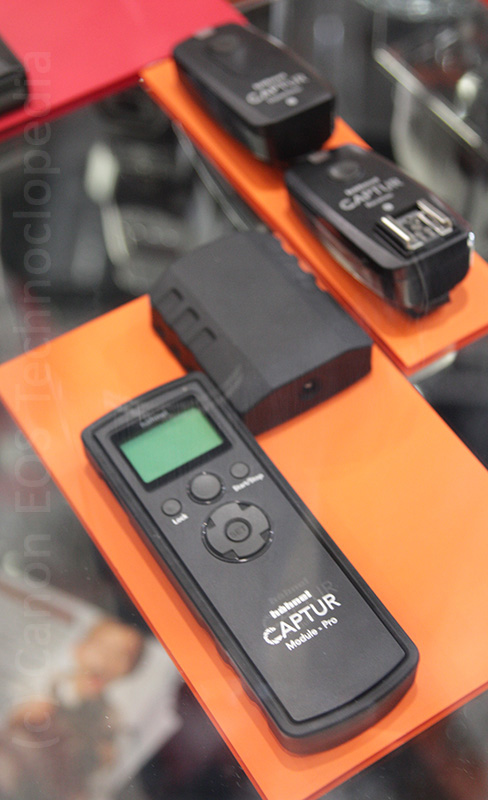 Hähnel's upcoming Captur, a wireless sensor triggered remote shutter release system, will allow you to automatically shoot on events like motion, sound and light - or time using the built-in timer function. See their announcement here. Technoclopedia entry will follow here.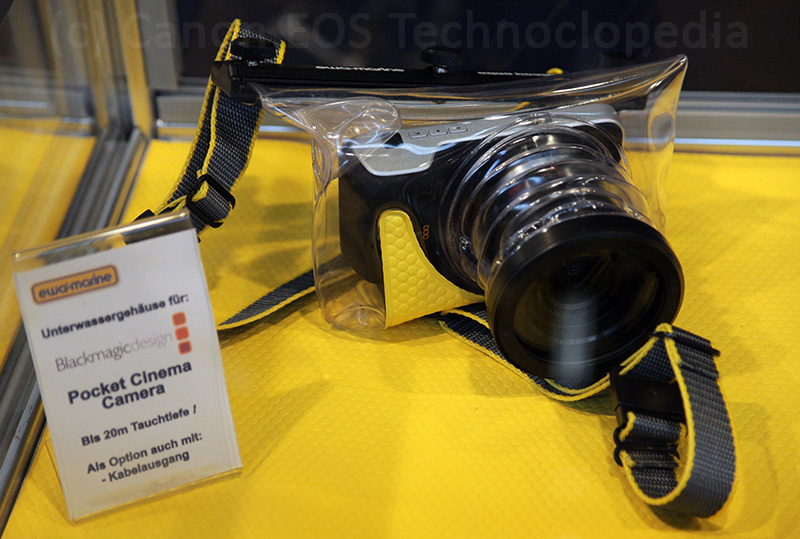 Ewa-Marine's old D-B model for compact system cameras with exchangeable lenses like the Panasonic GF, Olympus PEN and Nikon 1 now also housing the Blackmagic Pocket Cinema Camera ...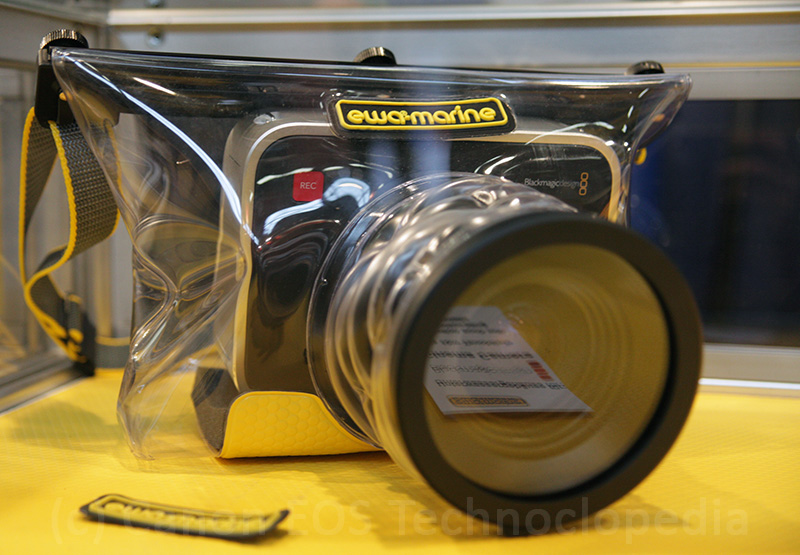 ... and the all new made-for-it A-BM bathing suit for the Blackmagic Cinema Camera EF/MFT. Technoclopedia entry here.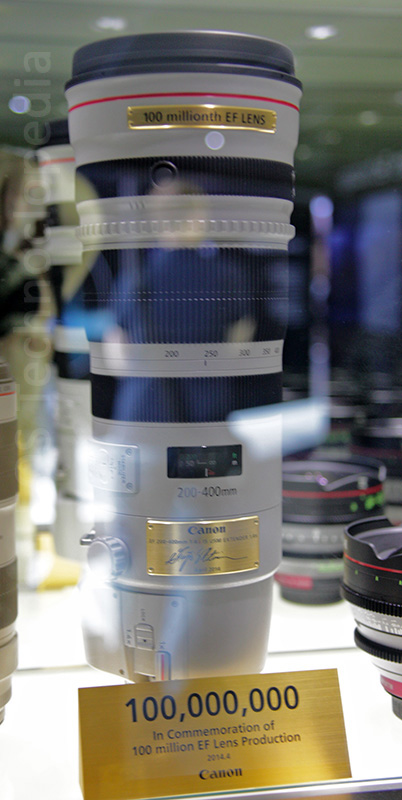 Canon produced their 100 millionth lens back in April - and hey ... here you go with a memorial edition of the EF 200-400mm.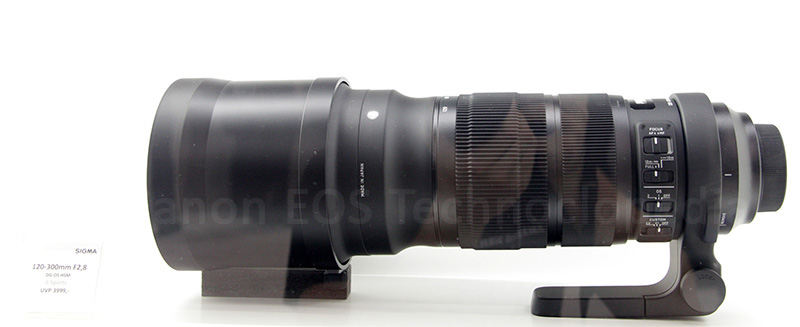 The as good as new Sigma 120-300mm F2.8 DG OS HSM | S ...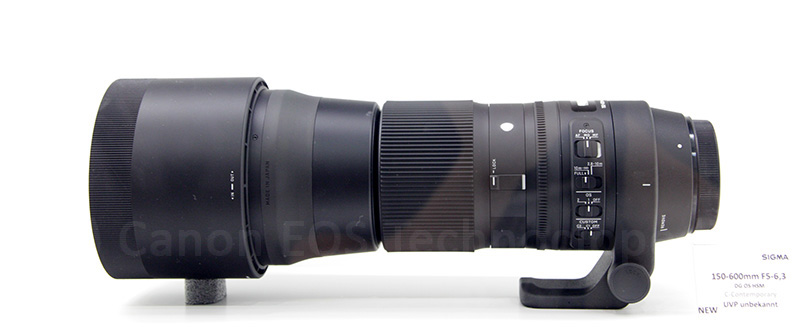 ... the very new 150-600mm F5.0-6.3 DG OS HSM | C, which came as a real surprise surprise announcement after the Sports edition had already been announced in early September ...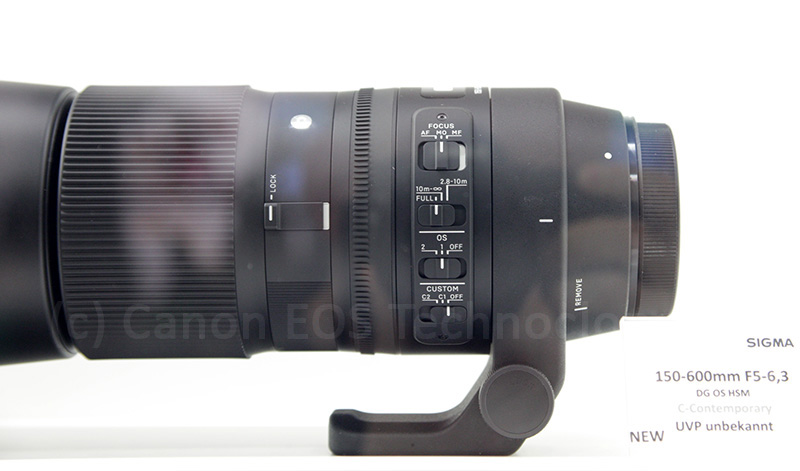 ... and a little more detail of its switch panels.

And here we have the very new 150-600mm F5.0-6.3 OS DG HSM | S ...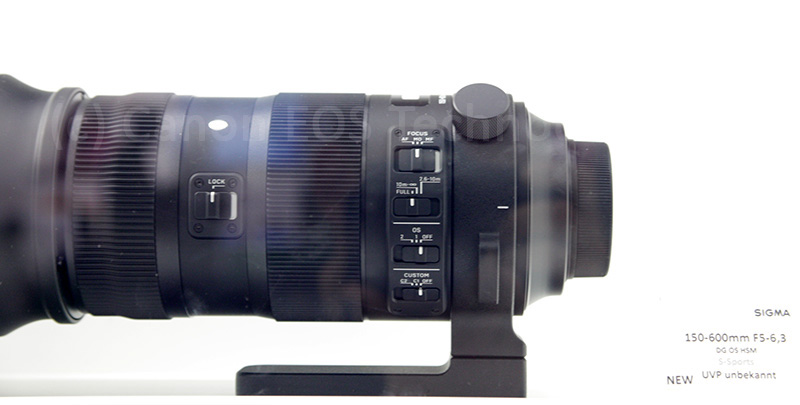 and a little more detail of its swich panels (functionally identical to the | C version). Technoclopedia entries here.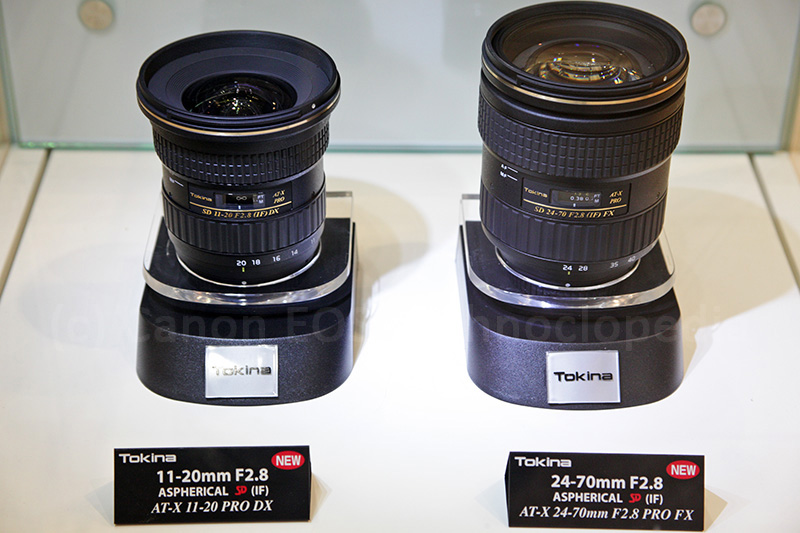 Another surprise was the Tokina AT-X Pro 2.8/11-20 DX, although I bet it will at least take another year to hit the market. Tokina style. Technoclopedia entry here.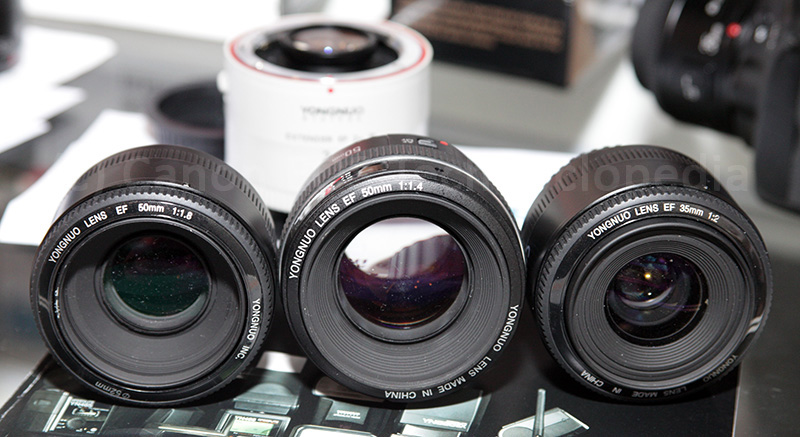 Yes, old Canon glass. Or wait - NO! It's Yongnuo glass looking quite like some old Canon lenses. Some claim they are clones. Having held them in my hands for a short moment I can tell that they actually feel like a mixture of Canon lenses and Canon Coffee Mugs. Can't tell about shooting capabilities though. But they indeed have identical functionality - the 1.4/50 got the Micro USM, a micro motor allowing all-time manual focus like the real (ring-type) USM, the 2/35 and the 1.8/50 got a micro motor, where the focus ring will lock in place in AF mode. And btw, what you see there shining in the background is the Yongnuo 2x Teleconverter pretty much looking like its Canon counterpart as well. Technoclopedia entry for the lenses here. Teleconverter here.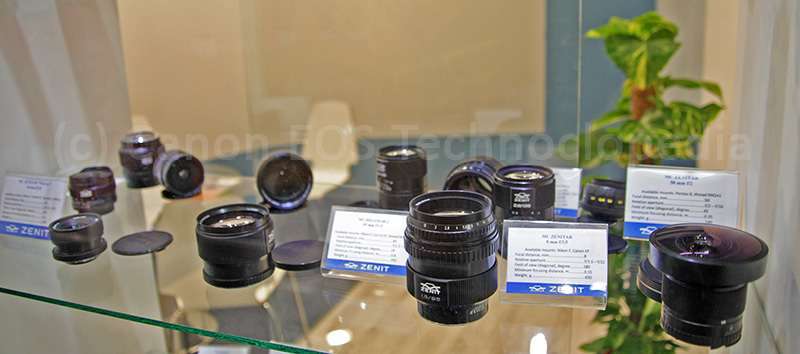 Here we go with Zenit. Nothing new since ages, but still new. Same old glass, formerly available for Canon EF mount only by the use of adapters or buying mostly third party modified Zenitar-M's or -H's with EF mount, now finally will come as -C versions. And not so just the commonly known Zenitar 2.8/16, but a whole range from a 3.5/8 all through to the 1.4/85, even including an APS-C only 1.2/50. I'm kind of eager to find out how that one will do mounted against all warning on a full frame camera. Technoclopedia entry here.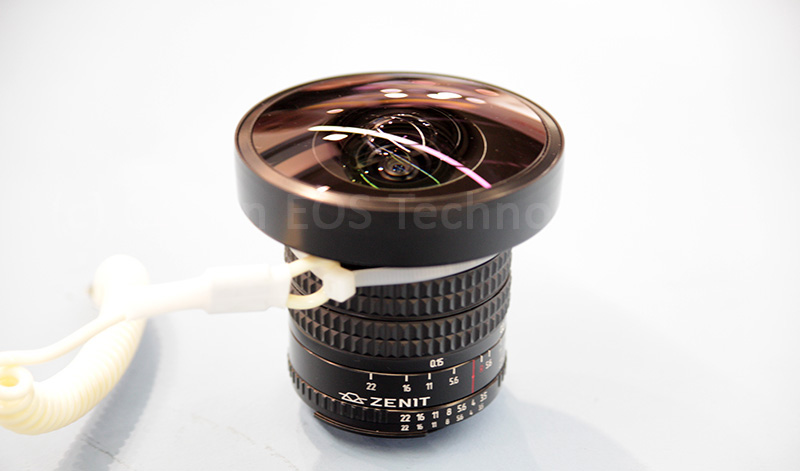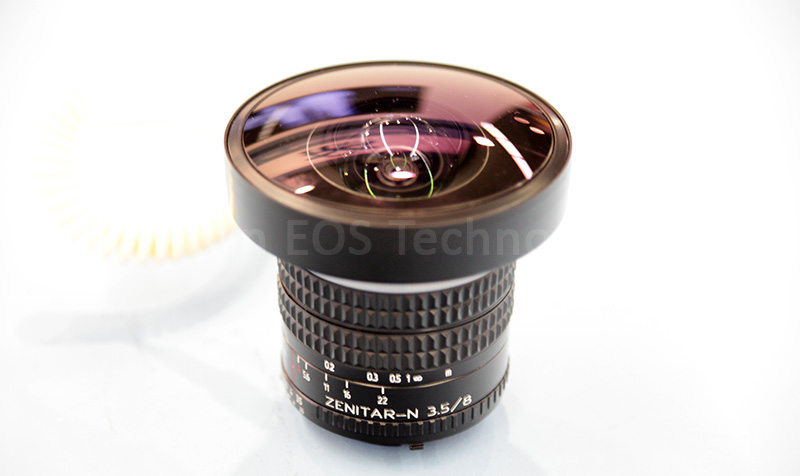 It's still the -N version sitting on that desk.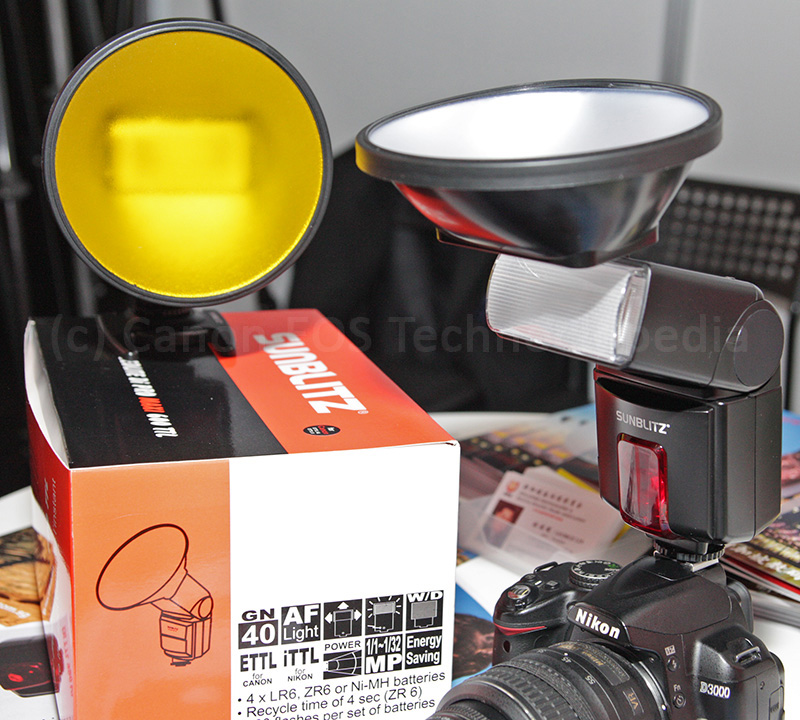 Seen a few times now under different labels, can't remember details though. Coming soon. The huge diffuser is hinge mounted to the flash head and can be tilted up and down on purpose. Depending on the supplier the package might include a set of 3 or 4 color filters to be mounted to the diffusers front. I think I remember blue, green, red and that orange one below.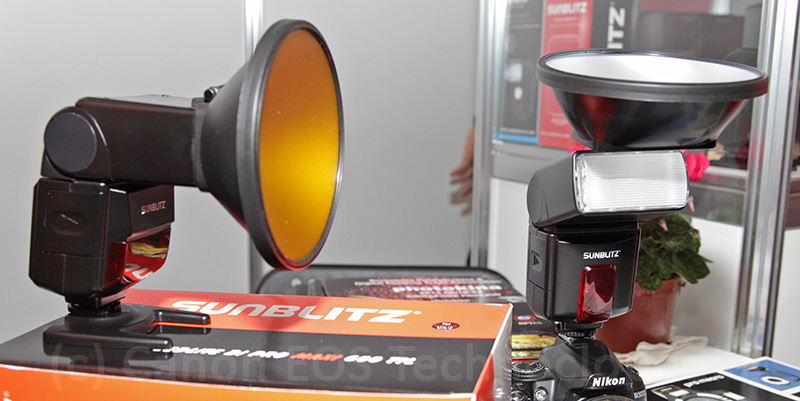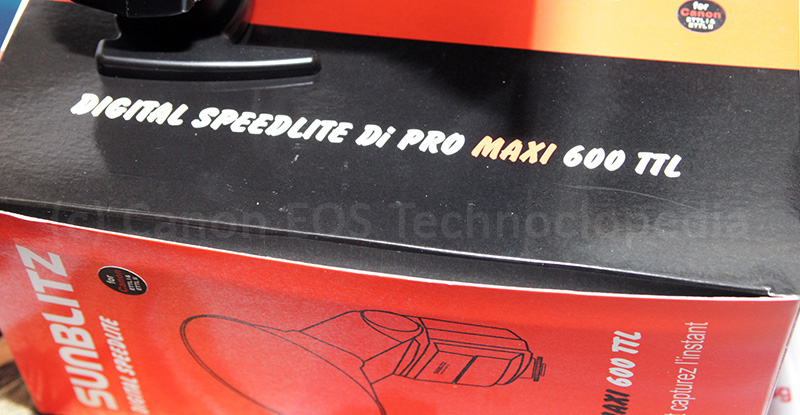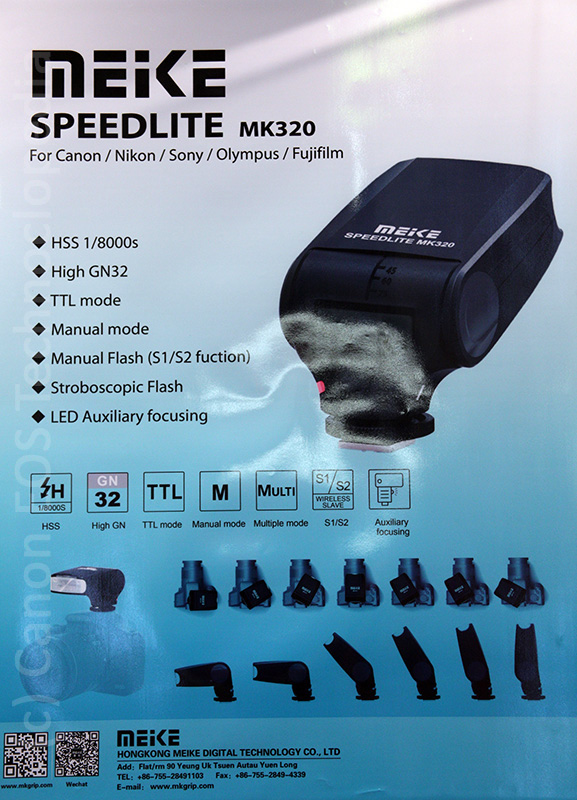 Meike announcing the Speedlite MK320.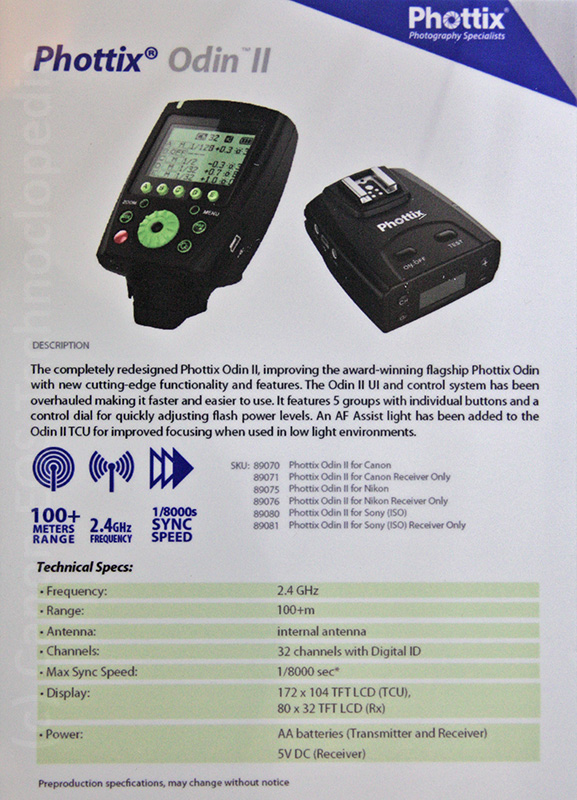 Phottix announcing the Odin II radio triggers.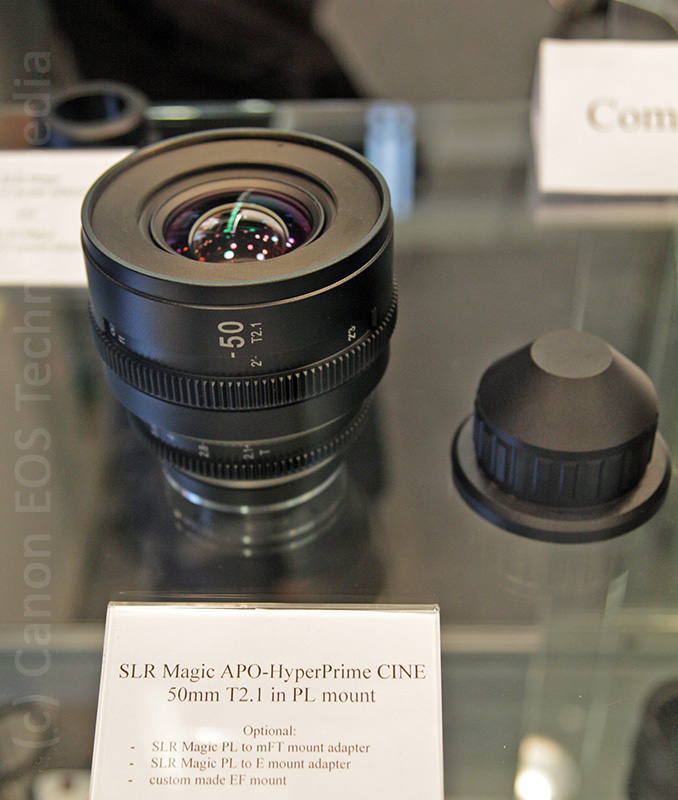 I got all fascinated when reading the small print: "custom made EF mount". And then on request it turned out to become a regular EF mount version. Fi-nal-ly! SLR Magic lenses for EF mount, although it's a cine lens instead of a photo lens and T2.1 not really being what you'd expect from Magic. Well, I suck at math. I'd propably get bored if I happened to master counting from F0.95 to full frame. Whatsoever, the UK website clearly states, the lens will be PL once and only, delivered with dumb adapters for other mounts. Although the PL-EF adapter doesn't look too magical, in a former press release the requirement of professional (i.e. factory) installation for the EF mount is mentioned. That reads a little bit like 'The mount is but is not exchangeable.' Same same but different. The magic finally returns, when reading a review published at 3d-kraft.com. They claim to have found a 6K-ready resolution and superior apochromatic correction compared to the Zeiss Sonnar 55mm T1.8 FE. The comparison shots are taken with both lenses wide open though, means T1.8 vs. T2.1, and the difference in CA I rather find to be marginal. That said, the SLR Magic lens still looks like a worthy contender.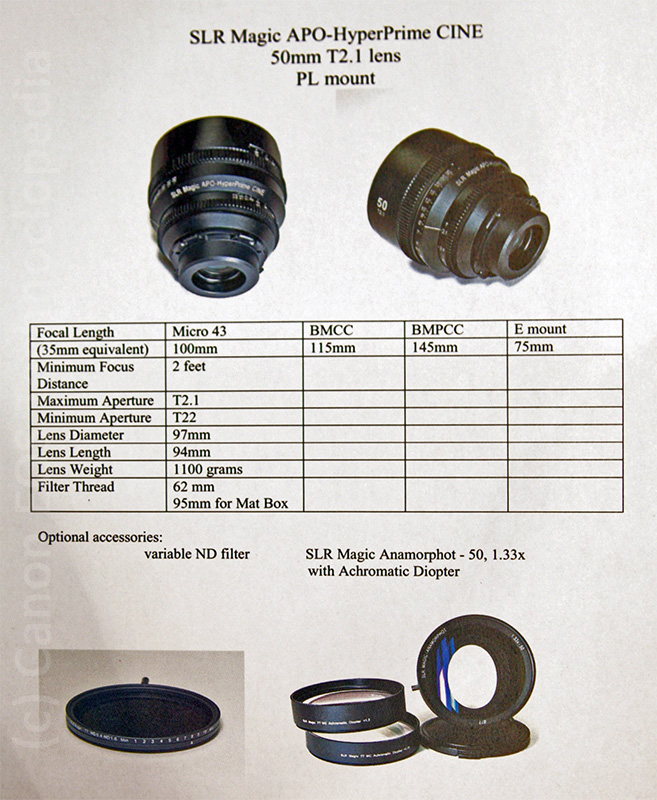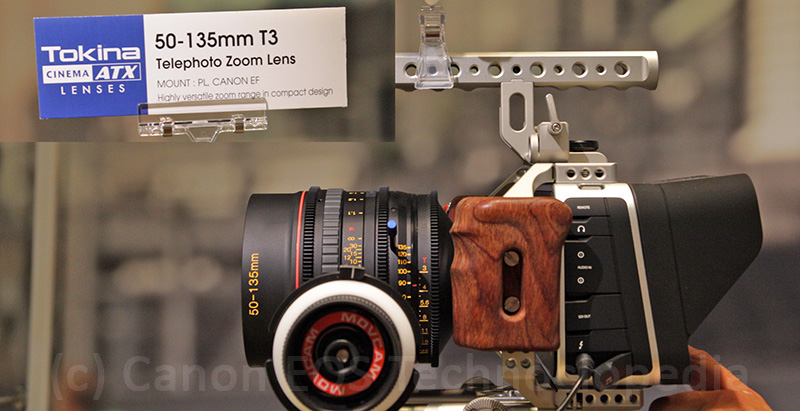 Tokina again with cine lenses. Looks like they once and for all are entering the EOS C arena. Their cine lenses were until not so long ago only available for PL mount. The T3/50-135 is announced to be shipped in early 2015.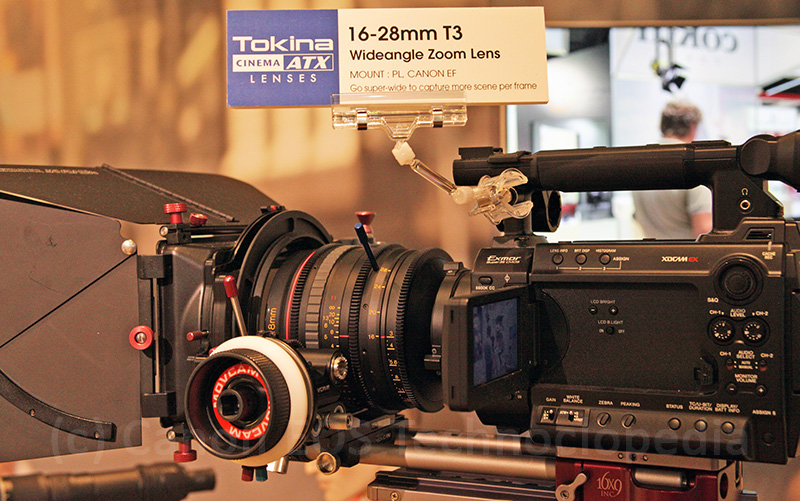 Already shipping is the T3/16-28, available for C/EF since summer 2014.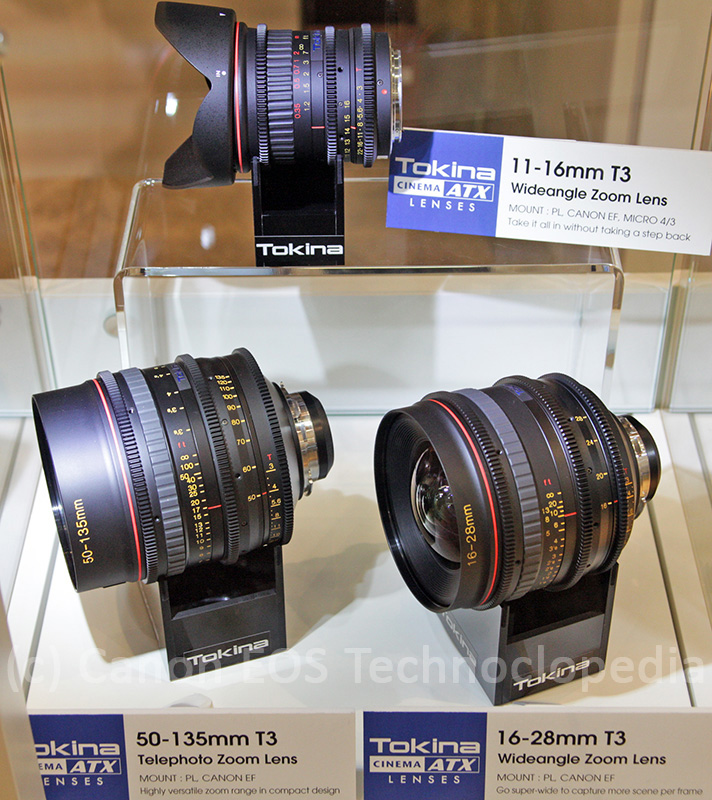 The complete line of Tokina lenses being/becoming available for EOS C for now. Technoclopedia entry here.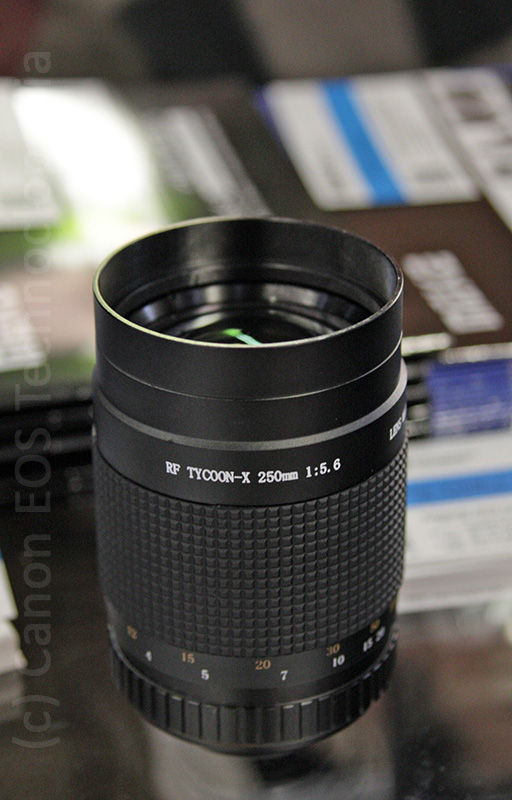 I like these nobody-is-interested-in aftermarket releases. This lens I saw in at least 2 different booths at Photokina. Still, if you search Google, nothing will come up. Welcome to the 4th market. Well. This is - as far as I remember - a mirror lens that will first become available for ... umm ... E mount, MFT? Don't remember exactly. But the guys at the Yixiong Optics Apparatus/Tycoon booth confirmed, that they also plan to do a Canon M version. The lens is still in development. Tycoon also presented some EF mount dedicated digiscopes. Have a look at their specs here. The RF Tycoon-X is listed in the EOS M aftermarket lens list.