Sigma AF 28-80mm f/3.5-5.6 Macro Asph. Mini Zoom Specifications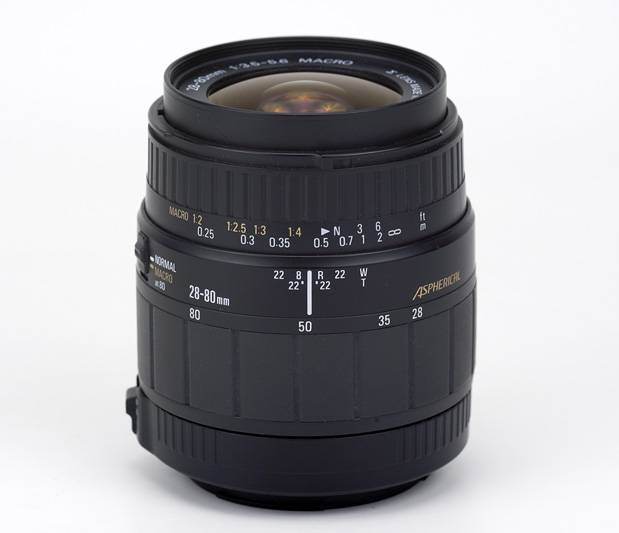 Product ID:
Compatibility: 2001 issue (Err 99 - not compatible with Canon EOS bodies released since 2001)
Diagonal Angle of View: 75.4° - 30.3
Maximum Magnification: 1:5.4 (1:2 - 1:4 in macro)
Minimum Aperture: f/22 - f/32
Number of Aperture Blades: 8
Iris Pattern: polygonal
Minimum Distance: 50cm (25cm in macro mode)
Filter Thread: 55mm
Maximum Diameter: 70mm
Length: 72mm
Weight: 255g
Focus Type: front lens focus
Zoom Type: rotary
Lens Hood: bayonet mounted, round shape
Produced: 1996 - 2000
Tests:
Additional Information:
The lens was available in silver and black editions. Macro mode is limited to 80mm focal length.