Sigma AF 28-200mm F3.5-5.6 DL Asph. Hyperzoom Macro Specifications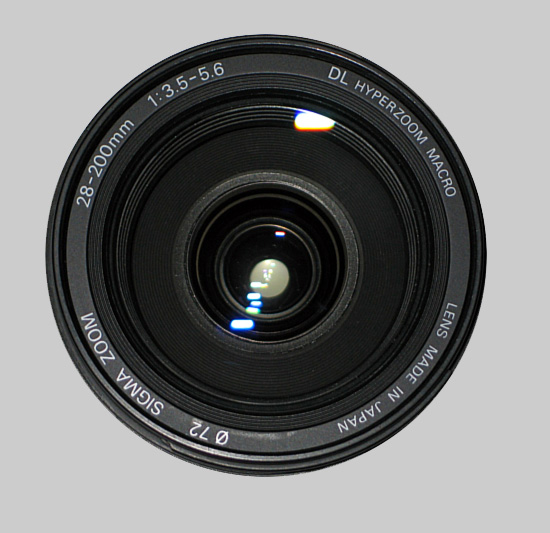 Photo © 2011 by Canim
Product ID:
#785 (early versions) + #786 (later versions)
Compatibility:
2001 issue (Err 99 - not compatible with Canon EOS bodies released since 2001)
Diagonal Angle of View:
75.4° - 12.3°
Maximum Magnification:
1:4.1
Minimum Aperture:
F22 - F38
Number of Aperture Blades:
8
Iris Pattern:
polygonal
Minimum Distance:
50cm at all focal lengths
Filter Thread:
72mm
Maximum Diameter:
79.1mm
Length:
86mm
Weight:
515g
Focus Type:
internal focus mechanism
Zoom Type:
rotary
Lens Hood:
LH 780-01 (bayonet mounted, flower shaped)
Produced:
1999 - 2004
Tests:
Additional Information:
The lens came in silver and black editions and a matched macro lens was available.
The Product ID nomenclature is an unverified guess so far (thanks to Maxim from Sigmamuseum.com for that hint). According to its initial product announcement the lens came with a 17 elements in 13 groups formula, but the Lens Charts do list a 17 elements in 14 groups formula during 2000 until 2004, adding ID 786 as a piece of information in 2004, while ID 785 can be accepted as verified by Ebay listings.