Canon TS-E 90mm F2.8 Specifications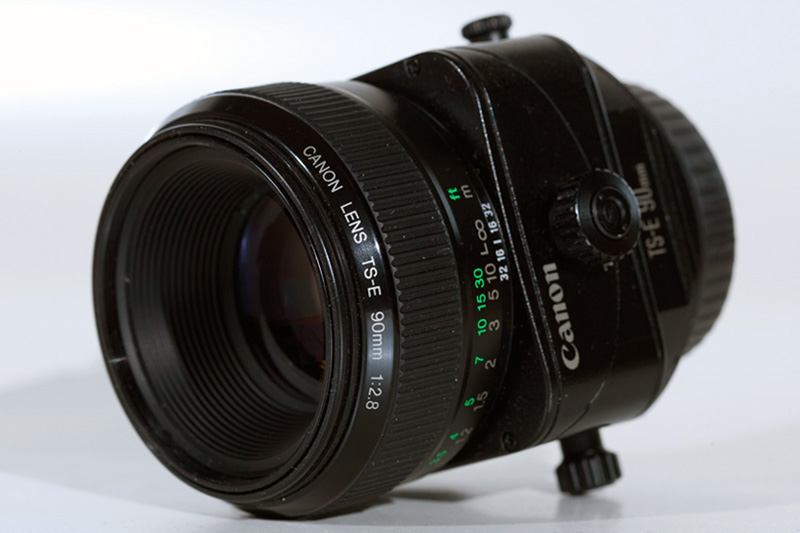 Photo © 2012 by Waldemar Belter
Compatibility:
analog/digital
Diagonal Angle of View:
27°
Maximum Magnification:
1:3.5
Minimum Aperture:
F32
Number of Aperture Blades:
8
Iris Pattern:
Minimum Distance:
50cm
Filter Thread:
58mm
Maximum Diameter:
73mm
Length:
88mm
Weight:
612g
Focus Type:
MF only, straight helicoid focus mechanism
E-TTL II Distance Information:
no
IR Capability:
reported by Lens Play and IR Forum
Lens Hood:
ES-65III
Produced:
1991
Tests:
Additional Information:
The lens features a tilt range of up to 8°, a shift up to 11mm and rotation up to 90°. The front lens protrudes far into the filter thread. Some filters (esp. effect or closeup lenses) might not fit without applying an additional distance ring.
Zörk offers a Rear Shift Adapter (tripod mount) supporting a static nodal point during tilt and shift.
The Canon Camera Museum calls it the world's first Tilt-Shift lens for 35mm format. Not sure what they are referring to. The world's first 35mm T/S lens was already introduced in 1973 with the Canon FD TS 2.8/35 and at least the New FD version was able to simultanously tilt and shift.