Canon EOS IX 7 a.k.a. EOS IX Lite [US] or EOS IX 50 [JAP] Specifications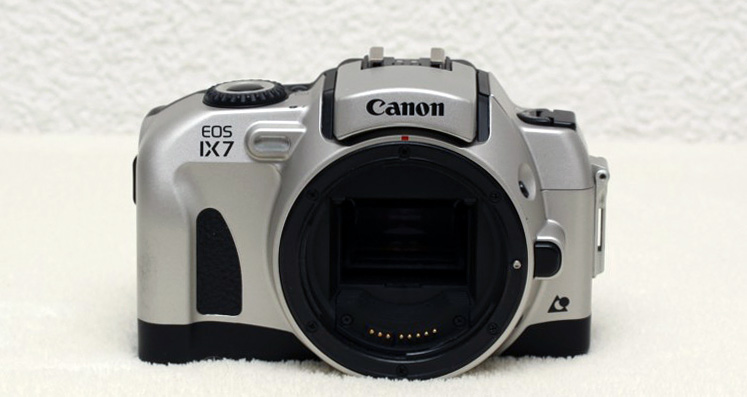 Photo © by Henrik Möller
ISO Film Speeds (Auto): 25 - 8000
ISO Film Speeds (Manual):
Shutter Speeds: 1/2000s - 30s
Bulb Mode:
Max. Shutter Frequency:
Shutter Release Time Lag:
Mirror Lockup:
Exposure Compensation: ±2 EV
Auto Exposure Bracketing: supported
Viewfinder Coverage: 95%
Viewfinder Magnification:
Focus Screen:
AF Points: 3
AF Operating Range: 2 EV - 18.5 EV
AF Aperture Limit (Linear Type Sensors):
AF Aperture Limit (Center Cross Type Sensors):
AF Aperture Limit (Peripheral Cross Type Sensors):
Aux Light: built-in
Flash Metering: A-TTL/E-TTL
X-Sync: 1/125s
Max. Trigger Circuit Voltage: 6V
Second Curtain Sync:
High Speed Sync:
Flash Exposure Compensation:
Pop-Up Flash: yes
Pop-Up Flash Coverage:
Pop-Up Flash Guide Number:
Body Size: 123mm x 80mm x 64mm
Body Weight: 360g
Batteries Required: 2x CR2
Battery Grip: not available
Power Drive Booster: not available
Produced: 1998
Tests:
Additional Information:
The Canon EOS IX 7 was one of two Canon EOS series cameras for 30.2 x 16.7mm APS film. It featured Eye Control.